Join 6,000 Mortgage Brokers
12+ PREMIUM CALCULATORS
Our native mobile tools includes a powerful purchase calculator, stress test, extra payment calculator, closing cost estimator, side by side comparisons, CMHC premiums, minimum down payment calculator, land transfer taxes & FTHB rebates and many more.
BEST PRE-QUALIFICATION TOOL IN THE WORLD
You have not seen anything like it. On the outside, it offers a polished UI with a solid UX that leaves you breathless, Inside, a powerful engine for place prediction, expense estimation, insurability and rental property detection, product match, with CMHC premiums, income, debt payments and credit score input. In the end, a beautiful PDF for your clients topped up with a push and details right to your phone.
STRESS TEST TOOL
The entire B20 Guideline is baked into your app with the up to date BOC rate. You can further customize your Stress Test with your own GDS/TDS, insurability settings, rental income rule selection to toggle between (Add back & reduce by rental expenses) and much more.
MORTGAGE RATES
Some companies make it an entire app, we see it was one feature. Consolidating over 2,000 mortgage rates from participating lenders. Perform a comprehensive search with built-in filters for purpose, rate type, LTV. Speed and quality beyond belief. In PRO, you can choose to show custom rates to your clients, all at the click of a button.
LAND TRANSFER TAXES AND REBATES
We've mapped out land transfer taxes for every single province and municipality, added in FTHB rebates, foreign buyer taxes and newly built home rebates. All in one single app. Combined with our closing cost estimator, this feature is one of our Realtor's favourites and soon your referral sources. GO PRO TODAY!
To help you work better remote and improve client experience
You get a personalized native mobile app on Apple App Store and Google Play Store supporting 7,000+ devices.
Premium Purchase Calculator that includes all mortgage insurance rules and the minimum down payment calculations.
Your clients can get pre-qualified and generate branded reports. You'll get notified and automatically receive all reports.
If you already have your client's info, simply run it through the Pre-Qualification Tool and generate personalized reports.
Generate beautiful and branded Mortgage Summary and Comparison Reports with more details than you ever could
Stress Test with the full B-20 Guidelines and the best side by side comparison tool you have ever seen
Dark Mode is ideally suited to low-light environments, helps to prevent eye strain.
Control the amount of details presented to you. Swipe from Basic to Advanced and view the information you need most.
Allow you increase payments by a percentage such as 10%, 15%, and 20% and instantly see the total interest savings over the term of the mortgage.
Gain insight with daily download data and usage analytics to see how your app performs over time.
Receive push notifications & alerts when new users install your app or register their email on your app.
A mini CRM where you can track who installs your app and contact your users via email, text or by phone.
That includes native Sharing capability to to let users share your app further to their networks.
Connect with your favourite Realtor. Gift them their own branded app and be the partner on their app.
Advertise your profile to thousands of potential home buyers on the Canadian Mortgage App.​
Land transfer taxes and first time home buyer rebates anywhere in Canada.
We offer live technical support on the app for you and your clients as well as search able FAQs
Manage multiple scenarios for a client, share them, create reports and load them back on other devices.
Professionally translated to ​​​​​​French, Simplified Chinese, Spanish and Hindi. Your Clients will just love you for it.​
You can point your app to your existing online applications simply by adding in the Apply URL
You can either have your app sync with lender rates or enter your own custom rates to show your clients.
Choose from over 10,000 colour combinations and toggle between gradient and solid look to match your branding.
Your in-app Admin console lets you update your contact information and customize your app anytime.
We are continuously improving CMA to be the GOTO app for both mortgage brokers, their clients and their referral partners.
All on your phone any time, any place
Download Canada's #1 mortgage app and explore all the features completely for free.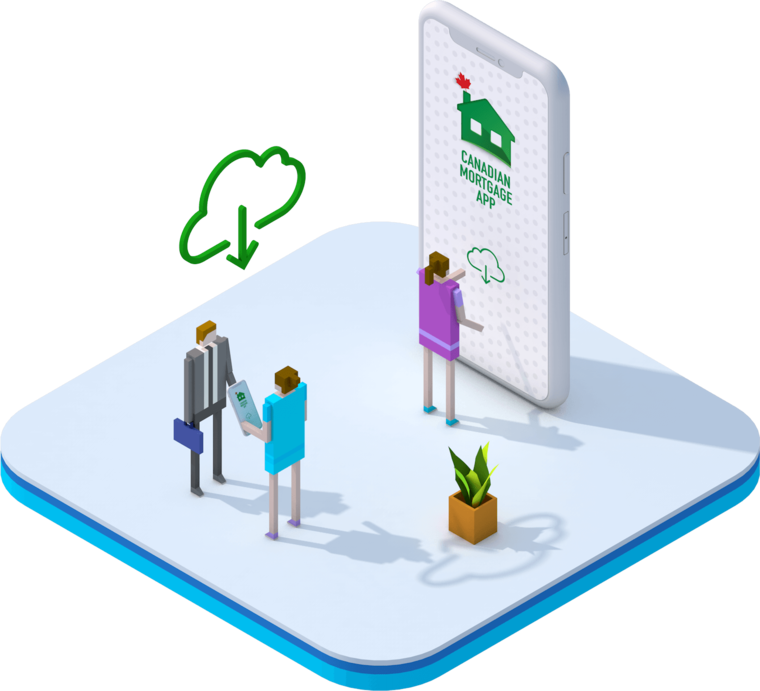 Subscribe. customize, personalize and make it your brand all on your phone.
Mobile is the modern way to get referrals. Send your app to the world, social media, add badges to your website and signatures.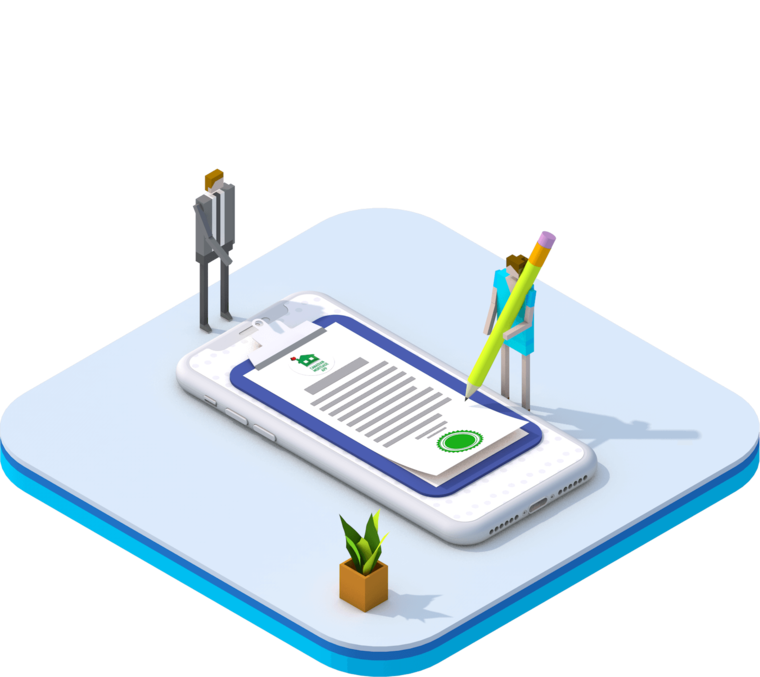 Watch your app grow with new clients, referrals and lots of time savings.
Having the PRO app is one thing, getting exposed on Canada's #1 mortgage app as a Local Expert is yet another. We'll show your profile to thousands of local home buyers who use CMA on a daily basis.
Get your branded version of the #1 mortgage app in Canada
Quick, easy and accurate
Simply Powerful
Our clients love having up-to-date rates and the convenience of being able to calculate unto-date payments...​
...we must reach our clients on mobile and having an app is the ley to achieving that goal...​
Our clients have raved about our app and it has really set us apart from the competition.
[Bendigi] delivered a product that we and our clients are proud of.
I've gotten great feedback from clients and referral partners on the product!
Ad Space is included with PRO
GET LISTED AS A LOCAL EXPERT
Your PRO account gets you advertised as a Local Expert to all Canadian Mortgage App users -- we connect you with local home buyers looking for a Mortgage Broker.