Get your clients Pre-Qualified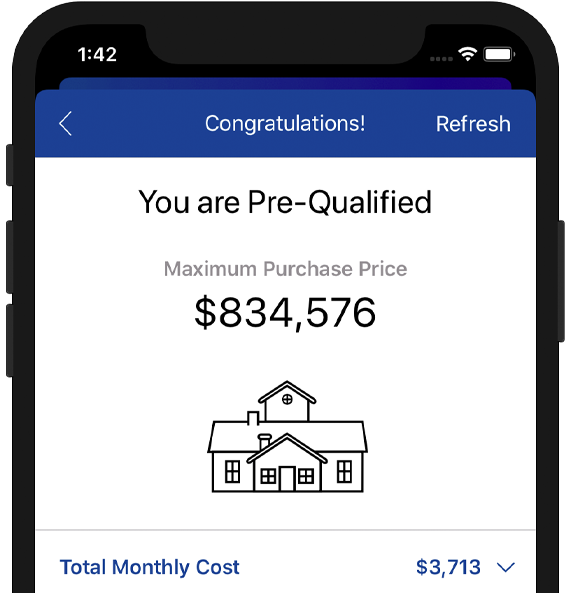 Offers clients an easy way to estimate the maximum purchase price they can afford.
Pre-Qualification On-Demand
Pre-qualification On-Demand allows PRO subscribers to pre-qualify their clients on their own device and generate a beautiful and personalized PDF report that is automatically sent to the client.
Control how much appears on the app
With the Advanced Payment Detail option, you can now control the number of details presented to you on the loan screen. Just swipe from Basic to Advanced and view the information you need most.
Extra Payment Enhancements
The new extra payment enhancements allow you to quickly increase payments by a percentage such as 10%, 15%, and 20% and instantly see the total interest savings over the term of the mortgage.
Beautiful Reports for you & your clients
You get the same awesome information and a few other data points that we know you'll find super useful. Use your app to generate and send branded summary reports to your clients with the possibility of attaching a PDF along with it.
Promote Yourself Wherever, Whenever
Canadian Mortgage App (CMA) advertises experts (realtors and mortgage brokers) to thousands of local home buyers who use CMA on a daily basis.
An uber-like experience for Mortgages
The CMA referral program uses advanced mobile technology to connect hand-picked mortgage professionals with home buyers who need professional advice, comparative lender search and creative solutions. 
Together you'll be stronger
PRO subscribers have the ability to connect their apps together and offer their mutual client a powerful combination of services.
A faster way to search your notifications
Increase the communication between you and your customers. This will result in a retention, engagement and conversions growth.
Squeeze the best out of your app
Learn how to configure your darkmode, dashboard, languages…
Quick, easy and accurate
Simply Powerful