12+ PREMIUM CALCULATORS
Why settle for anything less than the best. Offer your clients some of the most powerful mortgage planning tools ever developed for mobile. Clients can easily do the stress test, calculate CMHC premiums, find the minimum down payment for a property, see land transfer taxes and FTHB rebates all with your brand on their phone.
LAND TRANSFER TAXES AND REBATES
We've mapped out land transfer taxes for every single province and municipality, added in FTHB rebates, foreign buyer taxes and newly built home rebates. All in one single app. Combined with our closing cost estimator, this feature is one of our Realtor's most favourite tools.
BEST PRE-QUALIFICATION TOOL IN THE WORLD
You have not seen anything like it. On the outside, it offers a polished UI with a solid UX that leaves you breathless. Inside, a powerful engine that gives your clients the maximum purchase price the can afford. It uses the latest mortgage rules, vetted by over 6,000 mortgage professionals. In the end, your clients get a beautiful PDF with all the details. Clients can then choose to share their report with you or just the maximum home price they can afford to purchase.
STRESS TEST TOOL
The entire B20 Guideline (aka Stress Test) is baked into your app with the up to date BOC rate. Users can further customize the stress test based on the property they are looking at and whether they plan to rent out a legal suite or occupy the unit themselves.
MORTGAGE RATES
Some companies make it an entire app, we see it was one feature. Your clients get access to a consolidated list of 2,000 mortgage rates from participating lenders. They can perform a comprehensive search with built-in filters for Purpose, Fixed/variable, Down Payment amount. With PRO, you can also partner up with your own Mortgage Broker and choose to show their special rates as well.
To help you work better remote and improve client relation
Personalized in 5 Minutes
No lengthy and pushy sales calls. No unnecessary setup time. 100% awesome.
Download Canada's #1 mortgage app and explore all the features for free.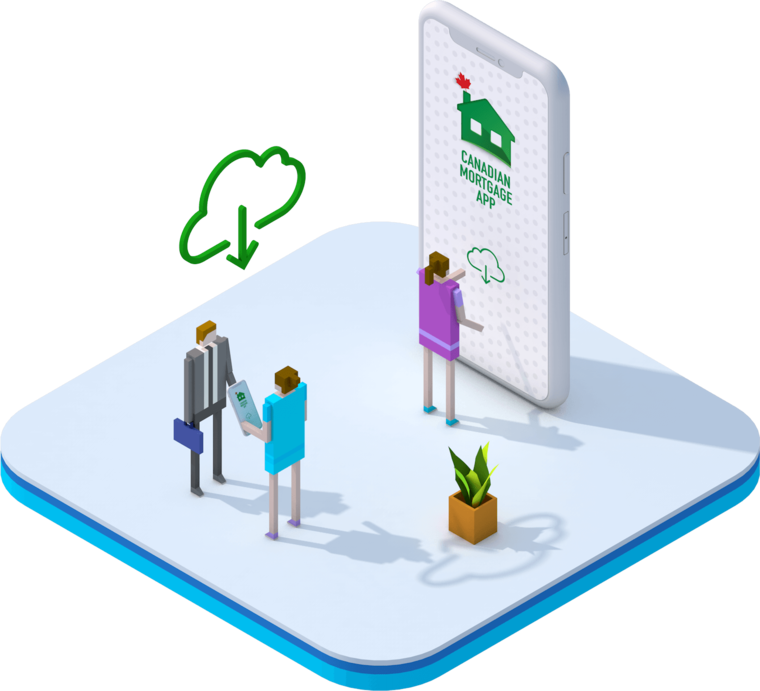 Complete the in-app subscription to customize the base app. You'll also get to choose a unique install URL and a beautiful web page that goes with it.
This is the new way to get referrals. Additionally, market your new app on social media channels, your website, and via email to old and new clients.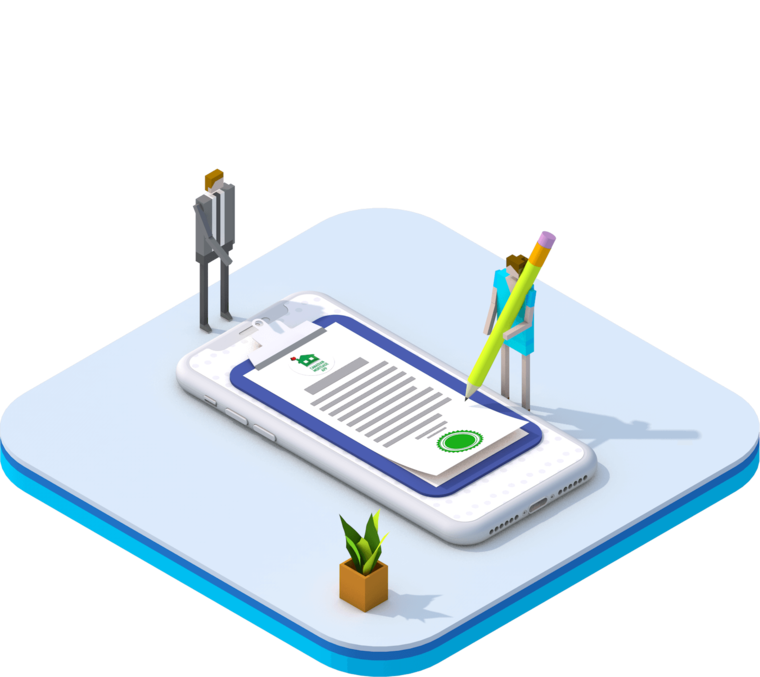 Watch your app to save time. Your clients can use it to answer their basic questions, budget better and even submit an application to you.
Having a Personalized app is super awesome but getting exposed on Canada's #1 mortgage app as a Local Expert is on a different level. We'll show your profile to thousands of local home buyers who use CMA on a daily basis.
Special Features for Realtors
GET LISTED AS A LOCAL EXPERT
Your PRO account gets you advertised as a Local Expert to all Canadian Mortgage App users -- we connect you with local home buyers looking for a Realtor.
Our clients love having up-to-date rates and the convenience of being able to calculate unto-date payments...​
...we must reach our clients on mobile and having an app is the ley to achieving that goal...​
Our clients have raved about our app and it has really set us apart from the competition.
[Bendigi] delivered a product that we and our clients are proud of.
I've gotten great feedback from clients and referral partners on the product!